Survey finds telco stores a prime target for theft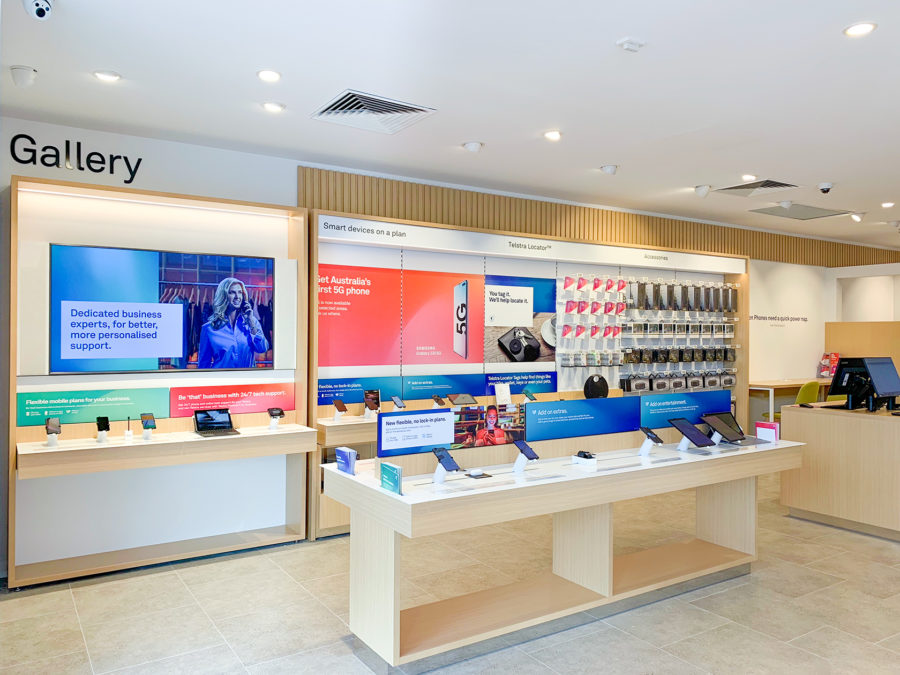 A retail crime security survey focussed specifically on Australia and New Zealand has found customer theft accounts for over half of all lost revenue from Australian stores, with telecommunications stores suffering the highest losses per incident.
The findings support recent news that telecommunications stores are regularly targeted by gangs, with thieves becoming increasingly brazen in their shoplifting approach.
Here's an insight into the latest findings and how you can best protect your telco store against theft.
The Australia and New Zealand Retail Crime Survey
Commissioned by the Profit Protection Future Forum, the Australia and New Zealand Retail Crime Survey is the first dedicated survey for the region.
Involving over 9000 retailers, loss prevention professionals and shoplifters, it found loss cost the retail industry $3.37 billion in 2017/18.
Over half (57 per cent) of that was attributed to shoplifting, indicating a jump of 16 per cent in less than two years, while a further 22 per cent was due to dishonest employees.
Telco stores bear the brunt
An interesting finding of the study was that when it comes to the cost of goods stolen, telecommunications stores report the highest average value of theft – estimated at more than $1000 per incident.
The findings support anecdotal evidence and recent news reports that telco stores are increasingly being targeted by thieves, including micro-gangs who use 'steaming' techniques to brazenly raid shops during operating hours.
Steaming is a technique where a group of shoplifters storm a store. Sometimes backed by organised crime gangs, these shoplifters intimidate and overwhelm staff and customers often leaving a trail of destruction in their wake.
Lead researcher and criminologist, Dr Emmeline Taylor, said the report findings confirmed thieves were becoming more brazen.
"We have seen this in the recent "steaming" technique used by gangs to overpower mobile phone shops in broad daylight, often intimidating staff and pushing customers out of the way to reach the stock," Dr Taylor said.
Protecting telco stores with OnePOD
With telco stores frequently targeted by thieves and their shoplifting techniques becoming aggressive, protecting high-value, sought-after goods like smart phones, IoT devices, and electronics gadgets is becoming increasingly important.
That's where state of the art stands, displays, and security techniques like OnePOD offer a real advantage to retailers.
Developed specifically to curb the theft of electronic items, OnePOD offers a range of features to accommodate varying levels of security threats but without interfering with the customer experience.
The line-up includes high security options like the One60 which features dual alarms, steel cables, and a steel stand which can withstand up to 180kg of force, and the One90QR model which also offers a steel stand, and permanent lockdown.
These two models are considered the best solutions for high-value products in stores where steaming is a threat.
Standard security features are also catered to for stores where steaming is less of a likelihood or the devices aren't as high value.
Standard security includes the One55 model and the One65 model. These feature ABS plastic stands, a lockdown option which can with withstand 45kg of force, 100dB alarms, and long recoilers for the ultimate customer experience.
To gain an insight into the various security features available in each OnePOD model, see our explainer video.
All OnePOD stands offer ultra-high security bracket arms and can accommodate a range of electronic items.
In addition, OnePOD is compatible with InVue's One Key system, where retailers can utilise one smart key to access all devices or program the key to only allow specific staff access to specific items.
This enables stock to be easily removed from display at night or replaced when required. Keys also automatically re-set after 12 hours ensuring even if a key is lost, security is maintained.
The OnePOD display system also enables devices to remain charged using integrated charging that caters to USB, USB-C or apple lightning replaceable power pigtail.
OnePOD is available in a series of security strengths, with more detail available here.